Specification
Basic Information
Processor
Intel 11th Generation Core i7-11700k Rocket Lake Processor
Motherboard
ASROCK Z590 STEEL LEGEND WIFI 6E Intel Z500 Series Motherboard
RAM
TEAM DELTA RGB 8GB 3600 MHZ DESKTOP RAM
Graphics Card
ZOTAC GAMING GeForce RTX 3070 Ti Trinity 8GB GDDR6X Graphics Card
Storage
TEAM MP33 256GB M.2 PCIe SSD
Monitor
SAMSUNG LF22T350FHW 22″ 75Hz Full HD IPS LED Monitor
Casing
Antec Dark Fleet DF700 FLUX Mid Tower ATX Gaming Case
Power Supply
Antec HCG-750 Gold Series 750W Full Modular Power Supply
CPU Cooler
MSI MAG CORELIQUID 360R AIO RGB Liquid CPU Cooler
Input Devices
Keyboard
Gamdias Hermes E1B Gaming Combo
Description
Intel i7-11700k 11th Gen Gaming PC
Intel 11th Generation Core i7-11700k Rocket Lake Processor
ASROCK Z590 STEEL LEGEND WIFI 6E Intel Z500 Series Motherboard
MSI MAG CORELIQUID 360R AIO RGB Liquid CPU Cooler
TEAM DELTA RGB 8GB 3600 MHZ DESKTOP RAM
TEAM MP33 256GB M.2 PCIe SSD
ZOTAC GAMING GeForce RTX 3070 Ti Trinity 8GB GDDR6X Graphics Card
Antec HCG-750 Gold Series 750W Full Modular Power Supply
Antec Dark Fleet DF700 FLUX Mid Tower ATX Gaming Case
SAMSUNG LF22T350FHW 22″ 75Hz Full HD IPS LED Monitor
Gamdias Hermes E1B Gaming Combo
03 years warranty
Intel 11th Gen Core i7-11700k Rocket Lake Processor
Intel's latest Rocket Lake line of processors is all set to be launched on March 16. Until March 30, about its performance metrics Although we won't get to know, several leaked benchmarks from earlier have told us that chips such as the Intel Core i7-11700K can hold their own against similarly-specced AMD counterparts. The Intel Core i7-11700K has 16MB of L3 cache and operates at 3.6 GHz by default, but can boost up to 5 GHz, depending on the workload. This Intel 11th Gen Core i7-11700k Rocket Lake Processor featured with CPU Cores: 8, CPU Threads: 16, Turbo (8 Cores): 4.60 GHz, Core architecture: normal. Here used Intel UHD Graphics 750, that featured with GPU frequency: 350 MHz, GPU (Turbo): 1.30 GHz, Generation: 12, DirectX Version: 12.1, Execution units: 32, Shader: 256, Max. GPU Memory: 64 GB, Max. displays: 3, Technology: 14 nm. Intel is building the Core i7-11700K on a 14 nm production process, the transistor count is unknown. You may freely adjust the unlocked multiplier on Core i7-11700K, which simplifies overclocking greatly, as you can easily dial in any overclocking frequency.
Core Benefits of The Processor
The i7-11700K is the second-fastest CPU in Intel's Rocket Lake-S Series. It was scheduled for release on March 30th 2021 but some retailers released them a month early. Rocket Lake brings increased native memory speeds (DDR4-3200 up from DDR4-2933), higher IPC (early samples indicate a 19% IPC gain) and 50% stronger with integrated graphics using Intel's new Xe architecture. With a TDP of 125 W, the Core i7-11700K consumes a lot of power, so good cooling is definitely needed. Intel's processor supports DDR4 memory with adual-channel interface. The highest officially supported memory speed is 3200 MHz, but with overclocking (and the right memory modules) you can go even higher. For communication with other components in the computer, Core i7-11700K uses a PCI-Express Gen 4 connection. This processor features the UHD Graphics 750 integrated graphics solution. There are also several 500 series chipset improvements including: 20 PCIe4 CPU lanes and USB 3.2 Gen 2×2. Rocket Lake's 19% IPC uplift translates into a 15% faster Effective Speed than both Comet Lake (Intel's 10th Gen) and AMD's 5000 series. The Intel Core i7-11700K averaged 13.9% higher than the peak scores attained by the group leaders. This is an excellent result which ranks the Intel Core i7-11700K near the top of the comparison list. AMD will probably continue to outsell Intel thanks to their focused social media marketing which has progressively improved since the initial launch of Ryzen in 2017, Despite Intel's performance lead. Towards the end of 2021, Intel's Alder Lake (Golden Cove), which will require a new 600 series motherboard, is due to offer an additional 20-30% performance uplift. At that time, with a 30-40% performance lead, Intel will likely regain considerable market share. Hardware virtualization is available on the Core i7-11700K, which greatly improves virtual machine performance. Additionally, IOMMU virtualization (PCI passthrough) is supported, so that guest virtual machines may directly use host hardware. Programs using Advanced Vector Extensions (AVX) will run on this processor, boosting performance for calculation-heavy applications. Besides AVX, Intel is including the newer AVX2 standard, too, but not AVX-512.
After the Intel 11th Gen Core i7-11700k Rocket Lake Processor officially launches, Any growing excitement for the Intel Core i7-11700K Processor with early benchmark performance revealing slower speeds than its rival, the AMD Ryzen 7 5800X. The latest Intel Core i7-11700K scores 600 points in the single-core benchmark and 5,749 points in multi-core against the AMD Ryzen 7 5800X's 622 points in single-core and 6,022 points in multi-core In Cinebench R20. From other benchmarks such as Cinebench R23 and CPU-Z are equally unimpressive, with the Ryzen 7 5800X dominating the i7-11700K on multi-core performance, despite Intel's occasional lead in single-core. This isn't to say that Intel's latest CPU is inherently bad, but it appears to be struggling against its cheaper competition. This Intel 11th Gen Core i7-11700k Rocket Lake Processor come with 03 years limited warranty (No Warranty for Fan or Cooler).
ASRock Z590 Steel Legend Wi-Fi 6E 10th and 11th Gen ATX Motherboard
ASRock Z590 Steel Legend Wi-Fi 6E Motherboard supports 10th Gen Intel Core Processors and 11th Gen Intel Core Processors, 14 Phase Dr.MOS Power Design, DDR4 4800MHz (OC), 7.1 CH HD Audio (Realtek ALC897 Audio Codec), Nahimic Audio, Graphics Output Options: HDMI,, 7.1 CH HD Audio (Realtek ALC897 Audio Codec), Nahimic Audio. This Graphics card comes with 1 x PCIe 4.0 x16, 1 x PCIe 3.0 x16, 2 x PCIe 3.0 x1, 1 x M.2 Key-E for WiFi, 6 SATA3, 1 x Hyper M.2 (PCIe Gen4 x4), 1 x Ultra M.2 (PCIe Gen3 x4), 1 x M.2 (PCIe Gen3 x2 & SATA3), 8 x USB 3.2 Gen1 (4 x Rear, 4 x Front), 4 x USB 2.0 (2 x Rear, 2 x Front), 1 x Front USB 3.2 Gen1 Type-C and Intel Gigabit LAN. Here, Intel LAN provides the best throughput performance, lower CPU utilization, enhanced stability and is able to deliver ultimate network experience to users. For using headphones, a headset, external or internal speakers, via USB, Wi-Fi, analog output or even HDMI, Nahimic Audio offers the most engaging listening experience, vibrant and rich with details. The Sound Tracker is a visual indicator that points out the directions from which predominant sounds are coming so that each sound is properly positioned in 360° on a radar for a full immersion during the game. This motherboard comes with Dual Graphics Outputs – HDMI + DisplayPort combo, you have more graphics output options now. And also this motherboard also supports with the most recent HDMI 4K 60Hz graphics output specification. With the larger bandwidth and increased frame rate, the motion on your screen becomes more fluid and less blurry, And the USB 3.2 Gen1 Type-C header delivers up to 5 Gbps data transfer rate and next generation reversible USB design to the front panel of computer case.
Team Delta RGB 8GB 3600MHz DDR4 Desktop RAM
The R on the heat spreader represents Revolution. The heat spreader is built with a lighter and thinner metal material. The hollow "R" design is very stereoscopic and matches with the ultra wide angle luminous area. The full range, 120° ultra wide angle luminous area at the top emits colorful bright light. The color of the light changes smoothly to provide gamers with an unparalleled visual feast, no matter it is day or night. The one-piece, geometric line design makes the heat spreader looks simple but energetic, and the Cubist style in the new art movement is also presented, which is a perfect combination of technology and aesthetics. T-FORCE DELTA RGB memory module supports ASUS Aura Sync / GIGABYTE RGB Fusion 2.0 / MSI Mystic Light Sync / ASROCK-Polychrome Sync / BIOSTAR Advanced VIVID LED DJ / TT RGB Plus/RAZER CHROMA software. These lightning controlled software allows gamers to control lighting effects and lighting synchronization with T-FORCE DELTA RGB luminous memory module. It creates a unique, dazzling color aesthetics and offers a brilliant RGB system! Using the latest customized JEDEC RC 2.0 circuit board to increase the distance between the power layer and the signal layer. Compared to ordinary memories, the transmitting signal is raised by 35%. There will be no interference between the power and the signal, and gets better performance. It completely releases the transmission of memory module, and offers players the ultimate sensation of overclocking and a highly stable overclocking memory module. It is plug and plays ready. Overclocking can be super easy without the hassle of manually adjusting the BIOS. It is compatible with both Intel & AMD platform, therefore gamers can easily enjoy overclocking without worries. With low working voltage 1.2~1.4V from DDR4 DELTA RGB , it is not only energy saving but it can also reduce the temperature and the heat generated to offer the high speed running memory a stable and long time operation. Multiple compatibility verifications with mainstream DDR4 motherboards to make sure its stability with all motherboards on the QVL(Qualified Vendor List). Therefore, you wouldn't' have to worry about compatibility issues when purchasing high speed memory. T-FORCE is TEAM force. The red "T" on the logo of "TF" represents TEAMGROUP's passion for the storage products. The black "F" represents TEAMGROUP's over 18 years of promotion of storage products. The visual design of the perfect combination elegantly symbolizes a pair of flying wings. They represent that the high quality and extreme performance gaming products from TEAMGROUP are capable of allowing all gamers to break the speed limit and enjoy the ever-changing world of gaming.
ZOTAC GAMING GeForce RTX 3070 Ti Trinity 8GB GDDR6X Graphics Card
ZOTAC GAMING GeForce RTX 3070 Ti Trinity 8GB GDDR6X Graphics Card gets Amplified with the ZOTAC GAMING GeForce RTX 30 Series which is based on the NVIDIA Ampere architecture. Built with enhanced RT Cores and Tensor Cores, new streaming multiprocessors, and superfast GDDR6X memory, the ZOTAC GAMING GeForce RTX 3070 Ti Trinity gives rise to amplified gaming with ultra graphics fidelity.
This new GPU is featured with 2nd Gen Ray Tracing Cores, 3rd Gen Tensor Cores, SPECTRA 2.0 RGB Lighting, IceStorm 2.0 Advanced Cooling, Active Fan Control with FREEZE Fan Stop, Metal Frontplate, and RGB LED Backplate, FireStorm Utility, VR Ready. The ZOTAC implemented the IceStorm 2.0 advanced cooling system, for cooling. It is Built for wider coverage, the triple fans feature 11 blades to increase airflow by up to 10%. The aluminum fin-stack array heatsink is paired with up to seven copper heat pipes to extract more heat and distribute it more efficiently. An improved heat pipe layout increases direct GPU contact in a more densely packed space. FREEZE Fan Stop automatically stops fans when the GPU is idle, reducing wear and tear on the fans and enabling efficient, quieter cooling. Active Fan Control lets you have more control over the fans using ZOTAC GAMING FireStorm software. SPECTRA 2.0 provides dynamic RGB lighting, which allows users to customize the color and lighting pattern, also in the ZOTAC GAMING FireStorm software. The front panel of the Graphics card features a variety of outputs, such as DisplayPort 1.4a and HDMI 2.1. HDMI 2.1 supports up to 48 Gb/s bandwidth and a range of higher resolutions and refresh rates, including 8K / 60fps, 4K 120fps, and even up to 10K.
Team MP33 256GB M.2 PCIe SSD
TEAMGROUP releases the new – MP33 M.2 PCIe Solid State Drive. It uses high-speed PCIe Gen3 x 4 interfaces and complies with the NVMe 1.3 standard. With 3D nand flash memory, it is a great bargain and the performance is excellent. Both laptop and PC users can afford it easily, making it the best choice for upgrading. The maximum read/write speed of MP33 M.2 PCIe Solid State Drive is 1,600/1,000MB/s, which is three times faster than SATA 6GB/s interface. It is able to reduce operating delays while gaming and loading software that gives computer workers and gamers the finest and smoothest gaming experience and extremely high-speed performance without any lag even loading heavy duty video/graphics editing software and games. it can be directly installed in the M.2 slot on the latest Intel and AMD motherboards. It is lightweight, thin, compact and supports Intel and AMD's new platform. Suitable for players who have needs in speed, and it is the top choice when it comes to upgrading PC or laptop. MP33 M.2 PCIe Solid State Drive supports S.M.A.R.T function and its built-in smart algorithm management mechanism has functions such as GC (garbage collection) and TRIM command which are able to ensure operation efficiency, enhance the service life of the solid state drive and bring it to its maximum performance. Meanwhile, the powerful Wear-Leveling technology and ECC (Error Correction Code) function improve the accuracy and reliability of data transfer and prolong the service life of the solid state drive.
SAMSUNG LF22T350FHW 22″ 75Hz Full HD IPS LED Monitor
Minimalist design, maximum concentration. The 3-sided borderless display brings a clean and modern aesthetic to any working environment. In a multi-monitor setup, the displays line up seamlessly for a virtually gapless view without distractions. Sit anywhere and have a full technicolor experience. The IPS panel preserves color vividness and clarity across every inch of the screen. Even on a display this wide, tones and shades look completely accurate from virtually any angle, with no color washing. Superfluid entertainment experience. AMD Radeon FreeSync keeps your monitor and graphics card refresh rate in sync to reduce image tearing. Watch movies and play games without any interruptions. Even fast scenes look seamless and smooth. Now, the picture looks flawless. The 75Hz refresh rate delivers more fluid scenes. Whether you're catching up on your favorite TV drama, watching a video, or playing a game, your entertainment has no lag or ghosting effect. Ideal game settings instantly give you the edge. Get optimal color and image contrast to see scenes more vividly and spot enemies hiding in the dark. Game Mode adjusts any game to fill your screen with every detail in view. Protect your eyes and do more. The advanced eye comfort technology reduces eye strain for less strenuous extended computing. Flicker Free technology continuously removes tiring and irritating screen flicker, while Eye Saver Mode minimizes emitted blue light. Your eyes stay fresh longer. Connect to more. With both HDMI and D-sub ports, multiple devices can be plugged straight into your monitor for complete flexibility. Now, your computing environment is even more convenient with additional input possibilities.
Antec Dark Fleet DF700 FLUX Mid Tower ATX Gaming Case
The Antec Dark Fleet DF700 Flux Case is a mid-tower gaming casing. The casing is equipped with an industry-leading edge design that allows for immense ventilation support for obtaining the best cooling for all the components. The case allows for a diverse configuration that allows users to upgrade their PC with the best and latest technologies to get the most optimized performance without having to compromise with thermal performance. The case supports a maximum of 9 cooling fans to optimize the airflow and provide an enhanced heat dissipation rate. The built-in LED and PWM fan controller lets the user control all the casing fans together and reduces the effort on cable management. The controller provides the user with 4-pin PWM connectors and 3-pin fan connectors to reduce the usage of direct connectors from the motherboard. The best part of the Antec Dark Fleet DF700 Flux Case is that it is very easy to clean and remove any sort of foreign materials for the dust filters.
High Current Gamer- Gold Series 750W Overview
●︎ Guaranteed 750W of Continuous Power from Antec
●︎ 100% Modular-Improves airflow and reduces clutter
●︎ 80 PLUS® GOLD certified-Up to 92% efficient, to reduce your electricity bill
●︎ PhaseWave™ Design-A server-class full-bridge LLC design with a synchronous rectification based on a DC-DC topology
●︎ Antec Quality 10-year warranty and lifetime global 24/7 support
●︎ 120mm FDB Silence-Whisper-quiet high-quality fluid-dynamic bearing fan with long lifetime
●︎ Zero RPM Manager-An advanced low voltage fan control with fan-off mode at low loads for absolute silence
●︎ 99%+12V – Output for maximum CPU & GPU support
●︎ CircuitShield™-Full suite of industrial grade protections: OCP, OVP, UVP, SCP, OPP, OTP, SIP, NLO
●︎ 100% Japanese capacitors achieve unprecedented tight voltage regulation & low ripple & noise to maximize your system's performance
●︎ 28(18+10) pin MBU socket – For possible future MBU connectors
●︎ ATX12V 2.4-Engineered according to the newest PSU guideline and compatible with the latest CPU generation
●︎ Compact size 140mm depth power supply is the best choice for compact ATX chassis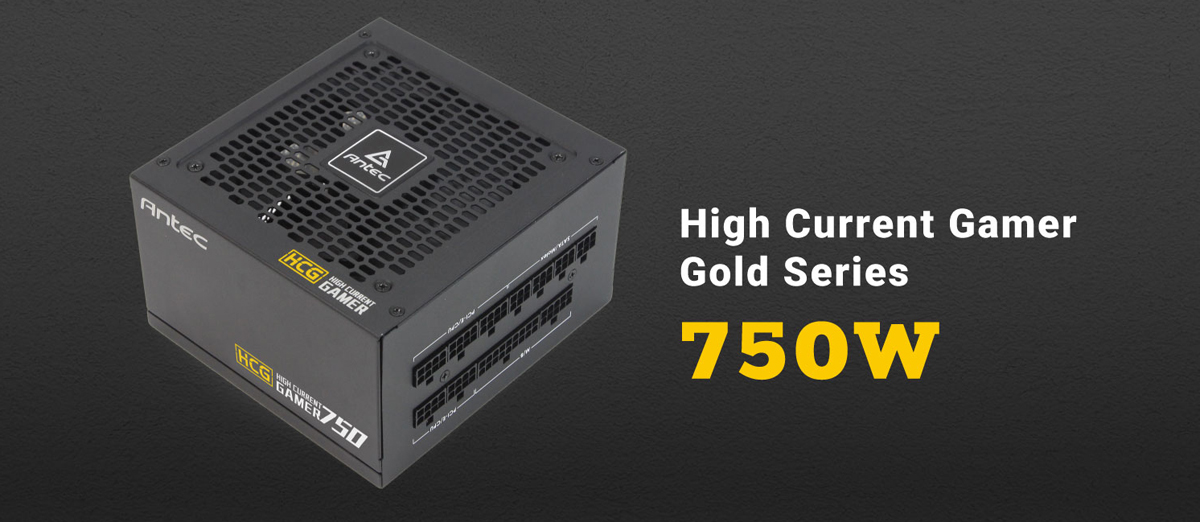 MSI MAG CORELIQUID 360R AIO RGB Liquid CPU Cooler
CONQUER THE BATTLEFIELD
The MAG series was born through rigorous quality testing and designed to be a symbol of sturdiness and durability. Focused on providing the best user experience, the MAG series has a simple installation process coupled with a friendly user interface making it the best choice for entry level gamers.
CORELIQUID
The newly introduced MAG CORELIQUID has everything you're looking for in a liquid cooler, ranging from quality materials that provide reliable durability to heat dissipation technologies that are extremely effective. Users can even enjoy perks like ARGB lighting and a 270-degree rotating blockhead that is simple to use. On top of that, the blockhead boasts a unique irregular aesthetic that is both stylish and artistic. Every single component of the MAG CORELIQUID is designed with the end goal in mind: to provide effective cooling without any compromise.
ROTATABLE BLOCKHEAD
Mount the cold plate at any orientation, turn the blockhead up to 270 degrees, and keep it upright.
RADIATOR PUMP DESIGN
The pump has been integrated into the radiator for sound dampening and noise reduction. Additionally, placing the pump into the radiator also increases the pump's life expectancy by moving it away from the heat source.
PUMP MOTOR RESONANCE ELIMINATION
A durable three phase motor at the core of the pump generates minimal vibrations for long-lasting operation.
HIGH THERMAL DISSIPATION
A split pathway through the radiator rapidly dissipates heat, cooled liquid is then pumped back into the loop.
EVAPORATION PROOF TUBING
Constructed with three layers of netted plastic tubing and a reinforced mesh exterior.
DIY 2.0 – INTEGRATING WITH THE SYSTEM ENVIRONMENT
Connect and synchronize with MSI coolers and cases with strategically positioned pin-header locations including a dedicated pump-fan header.
MORE SILENCE THAN EXPECTED
MAG CORELIQUID 360R's noise level is significantly lower than that of competitor's by 10%.
COOLING YOU CAN'T HEAR
For those who prefer a quieter environment, a bundled noise reducer cable changes the fans' speed to produce less sound while still providing good airflow.
EXTENSIVE COMPATIBILITY
Robust yet built for flexibility, MAG CORELIQUID has been designed with a secure installation bundle with compatibility on a number of Intel and AMD motherboards.
Gamdias Hermes E1B Gaming Combo
Witness every miracle moment with HERMES E1B! Adopting GAMDIAS certified mechanical switches; this keyboard provides at least 50 million keystrokes lifespan and a tactile feedback. Forged with aluminum bezel, HERMES E1B boasts on its stable front plate and delicate brushed metal finish. The rugged construction is textured with esthetic veining. This keyboard is born to conquer the entire realm of the battlefield. Maxing out at 3,200 dpi, the gaming mouse is adjustable on its accuracy through the centered control button on the mouse. The ergonomic design provides you an unprecedented gaming ambiance. Optimized soft earpads are designed to fit around most ears without applying pressure on soft tissues. Unique lighting effects serve you a visual feast in games. Double-layer fabrics provide a stable field on gameplays. The non-slip rubber back makes you confident in your mouse movement knowing that the mouse pad won't budge an inch. HERMES E1B combo contains an HERMES E1B gaming keyboard, a practical gaming mouse, a mouse mat and a unique lighting effects headset. This combo fulfills every need to start your battles in the game.
The Gamdias Hermes E1B Gaming Combo comes with 1 Year Warranty.